8D-7N : Taste Of Italy Tour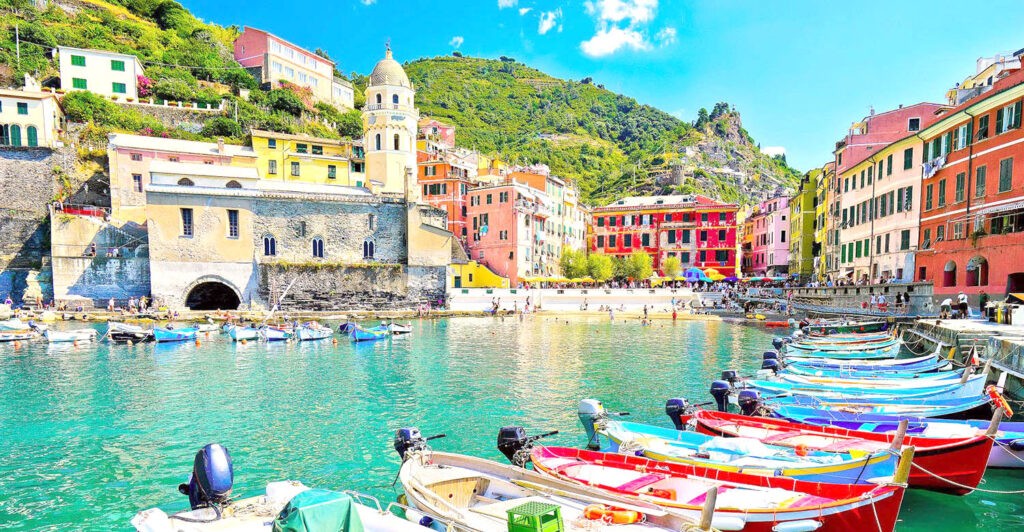 Category : 3 Stars | 4 Stars
Twin Sharing | Triple Sharing | Single Supplement
Your Package Includes:
7 Nights Accommodation
Continental Breakfast Daily
Car/MPV from Day 2 to Day 7 as per services
RETURN TRANSFER IN PRIVATE BASIS ON 1ST DAY AND LAST DAY
Sightseeing Tours on Orientation Basis with your car/MPV
Government Taxes and Service charge(Except Tourist tax).
Day 1 – Rome
Welcome to Rome, and one of our most popular Italy tours! The first day of the tour is an arrivals day: meet up Driver and transfer to your Hotel. Rest of the day is free at leisure on your own.
Day 2 – Rome 
Breakfast at Hotel. You can today experience the Panoramic Tour of Rome. Being one of the richest communities in the world, the independent Vatican State holds superb Vatican Museums which you will be able to visit. These include the Treasure House of the Catholic faith with vast collections of ancient and Renaissance Art, gathered by Popes over the ages. Marvel at Raphael's brilliant work as you continue into the Sistine Chapel, glorious masterpieces of Michelangelo's frescoes. Now enter St Peter's Basilica, observing Michelangelo's early 'Pieta' and Bernini's 'Popes' Altar sited above the spot where St Peter is reputed to have been crucified. Cross the Tiber to hear tales of the glory of Ancient Rome as you view the Colosseum and overlook the Forum.
Day 3 – Orvieto – Venice 
Leaving the capital behind, we'll drive through the region of Umbria. Known as the 'fruit bowl of Italy', it is famous for its produce, food and beautiful mountainous landscapes. Prepare for one of the most spectacular sights in Europe as we approach Orvieto, a city perched dramatically atop sheer vertical volcanic rock. We'll take the funicular up to the historic centre, where you'll have some free time to explore and see the sights, including the exquisite facade of the Cathedral of Orvieto, the papal residence and the Albornoz fortress, before we travel on to Venice. You have the evening free to relax at the hotel, or explore Venice.
Day 4 – Venice: Optional Free Day
You'll start your day in Venice , you can get your bearings, after which you have free time to explore this unforgettable city at your leisure. Every visit to Venice should include a gondola ride, as well as a trip further out into the lagoon to visit Murano and Burano. These islands are famous for their glass-blowing and lace-making crafts respectively, and rows of beautiful multi-coloured houses. Alternatively you can simply relax and soak up the sun on the sandy beaches at Jesolo or Lido. There's also The Bridge of Sighs and the Doge's Palace to see – and any number of culinary delights to sample too!
Day 5 – Lake Garda – Florence – Tuscany
Today, we make our way to the beautiful city of Florence, stopping along the way in Lake Garda for a photo opportunity. On arrival in Florence will take you on an orientation Panoramic tour to learn more about the heritage of this city, which stretches back through the ages to encompass Renaissance artworks and Roman ruins. Sights to see in your free time include Ponte Vecchio, Palazzo Vecchio, Florence Cathedral, the Basilica of Santa Croce and of course Michelangelo's David. A cultural and political focal point during the Renaissance, Florence is endowed with a huge variety of important buildings and famous artworks. We'll then make our way to our accommodation in Tuscany.
Day 6 – Pisa – Cinque Terre – Tuscany
This morning we head to La Spezia, the gateway to the Cinque Terre. Cinque Terre literally means 'Five Lands' and consists of five picturesque coastal cliff-side towns linked by rail and footpath – Monterosso, Vernazza, Corniglia, Manarola and Riomaggiore. With cars and motorcycles banned from the towns, you'll have a wonderful time exploring the towns by train or by foot. Later in the afternoon we'll head back to the Tuscan region, stopping off in Pisa to see the legendary Leaning Tower of Pisa. Now over 800 years old, it's a classic sight in Italy and gives you the opportunity to take a picture 'holding up' the tower!, Overnight in Tuscany region.
Day 7 – San Gimignano – Siena – Rome
This morning we make our way through one of the world's most picturesque countryside landscapes, admiring Tuscan farmhouses, vineyards and olive groves as we drive by. Our first stop of the day will be in San Gimignano, a small walled hill town. Known as the 'Town of Fine Towers', it offers beautiful Romanesque and Gothic architecture and 12 well-preserved tower houses. We'll then make the short drive to Siena, a UNESCO World Heritage Site famous for the 'Palio' horse race held twice a year in the main piazza, or public square. Later arrive at Rome. Overnight at Hotel.
Day 8 – End of tour
After breakfast,  departure transfer to Airport.
---
For Price Call :
• +44 20 3808 8961 • +44 73 8919 1134
• +44 77 7153 1103
---